This is my second banana based post in a row – a sign that we always seem to have some bananas that need using up in the Little Birdie household! A couple of weeks ago we were off to dinner at our friends house so I rustled this up as a dessert. If you like banoffee pie you'll definitely like this pavlova. I had originally bought the caramel I used for this pavlova for the banana and caramel bundt I made – luckily a can was enough to make both. It's a recipe from the Tesco food website that you can find here. You can of course use any meringue recipe to make the base – I did consider trying a brown sugar meringue to add to the caramel flavour but then decided that might be caramel overkill.

Definitely try to make a dip in your meringue as this will help contain the banana and caramel and stop it from dribbling down the sides (like mine did!)
Ingredients:
4 egg whites
225g caster sugar
1 teaspoon cornflour
397g caramel
3 banana (peeled and sliced)
284ml double cream
25g dark chocolate (grated)
Method:
1. Preheat your oven to 180°C/350°F/Gas mark 4. Cover a baking sheet with nonstick baking paper.
2. Whisk the egg whites until they are just stiff. Gradually add the sugar, a little at a time, whisking well after each addition. Continue until all the sugar is incorporated. Whisk for another 1-2 minutes until the meringue is stiff and glossy. Whisk in the cornflour.
3. Spoon the mixture into a circle on the baking paper, making a slight dip in the middle. Place the baking sheet in the oven and immediately reduce the temperature to 130°C/250°F/Gas mark ½, and cook for 1½ hours.
4. When cooked, turn the oven off and leave the meringue inside until the oven is cool.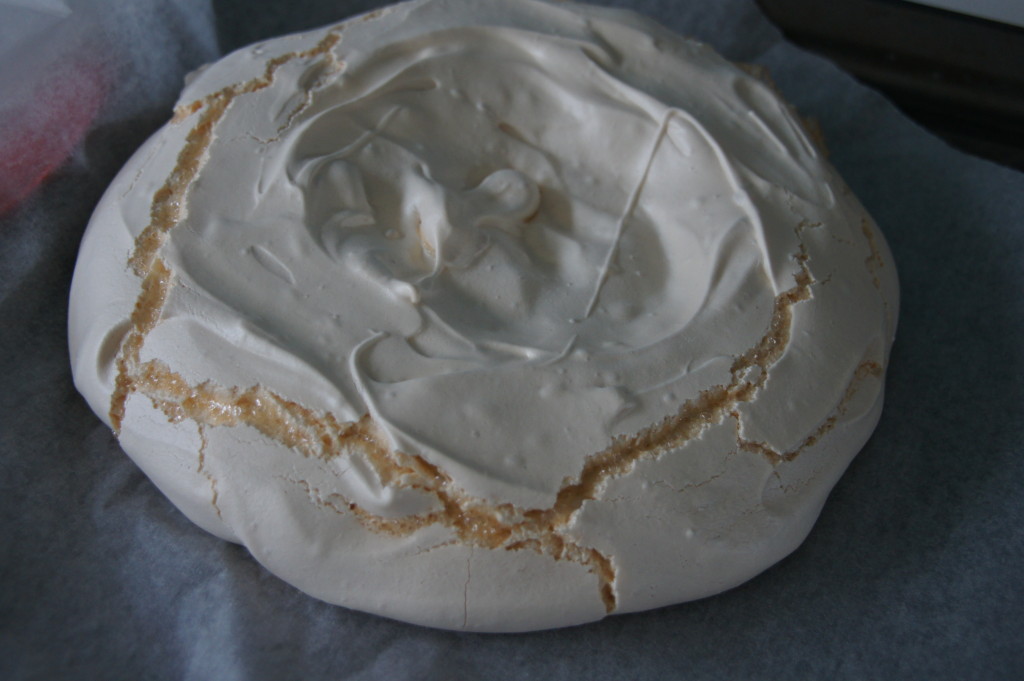 5. Peel the pavlova off the baking paper and place onto a serving plate. Beat the caramel to soften it and then spread over the pavlova. Top with the slices of banana. Whisk the double cream until soft peaks form and then spoon over the bananas. Finish off with a sprinkling of grated chocolate.